Granite Countertops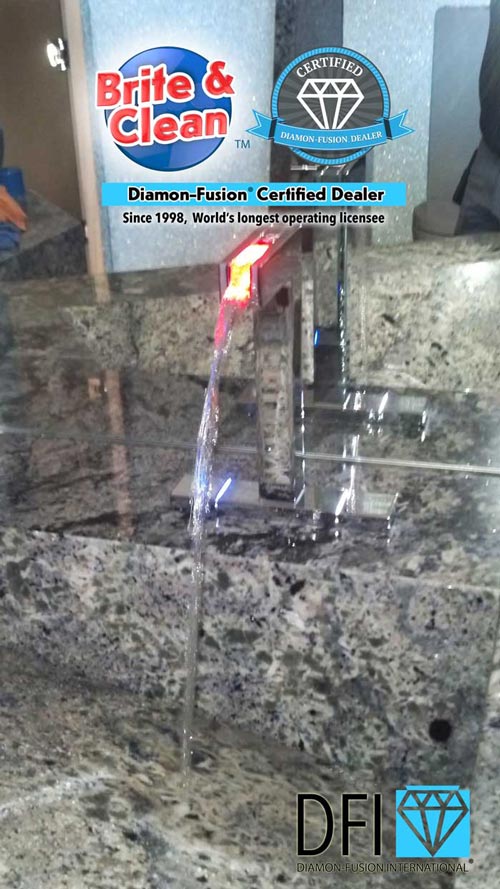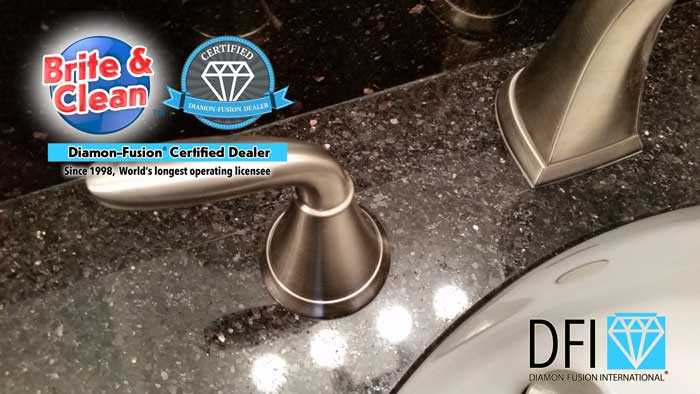 Granite countertops are the most durable and the most beautiful natural stone surface you can have in your home's kitchen or bathroom. The high-gloss shine on granite can be kept looking like it did the day it was first installed by utilizing the Diamon-Fusion® low-maintenance protective coating.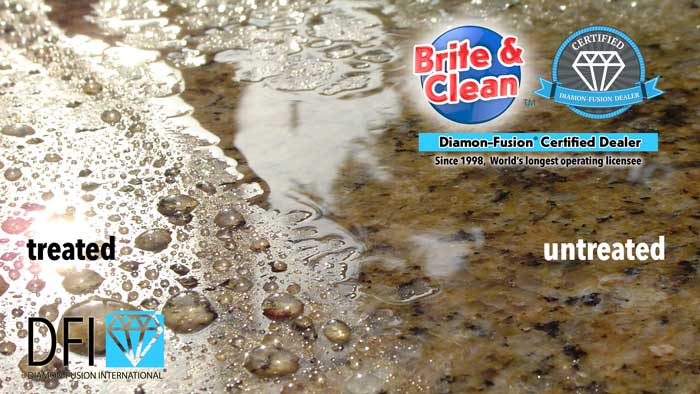 Clean-up is quick ... a simple wipe-down with a microfiber towel. Water no longer interacts with the stone the way it used to. Instead of moisture and oils soaking into the granite surface, it resists stains and moisture because of it's hydrophobic properties.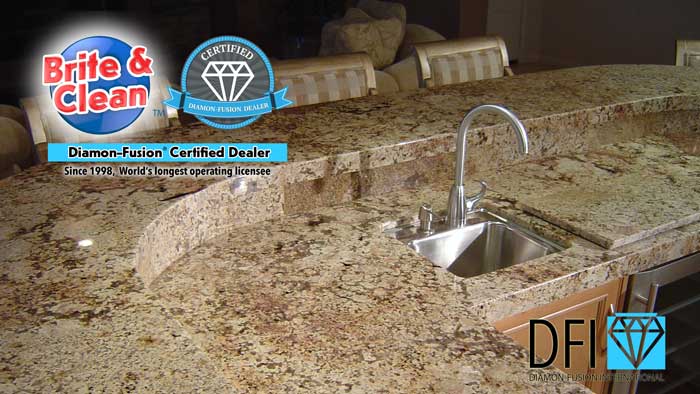 An additonal benefit of granite countertops in the kitchen is related to food preparation safety. Reducing the porous nature of stone helps reduce or eliminate the places where dangerous microbes and bacteria like to hide and multiply. Be food safe with Diamon-Fusion® protective coatings.