:: home :: Diamon-Fusion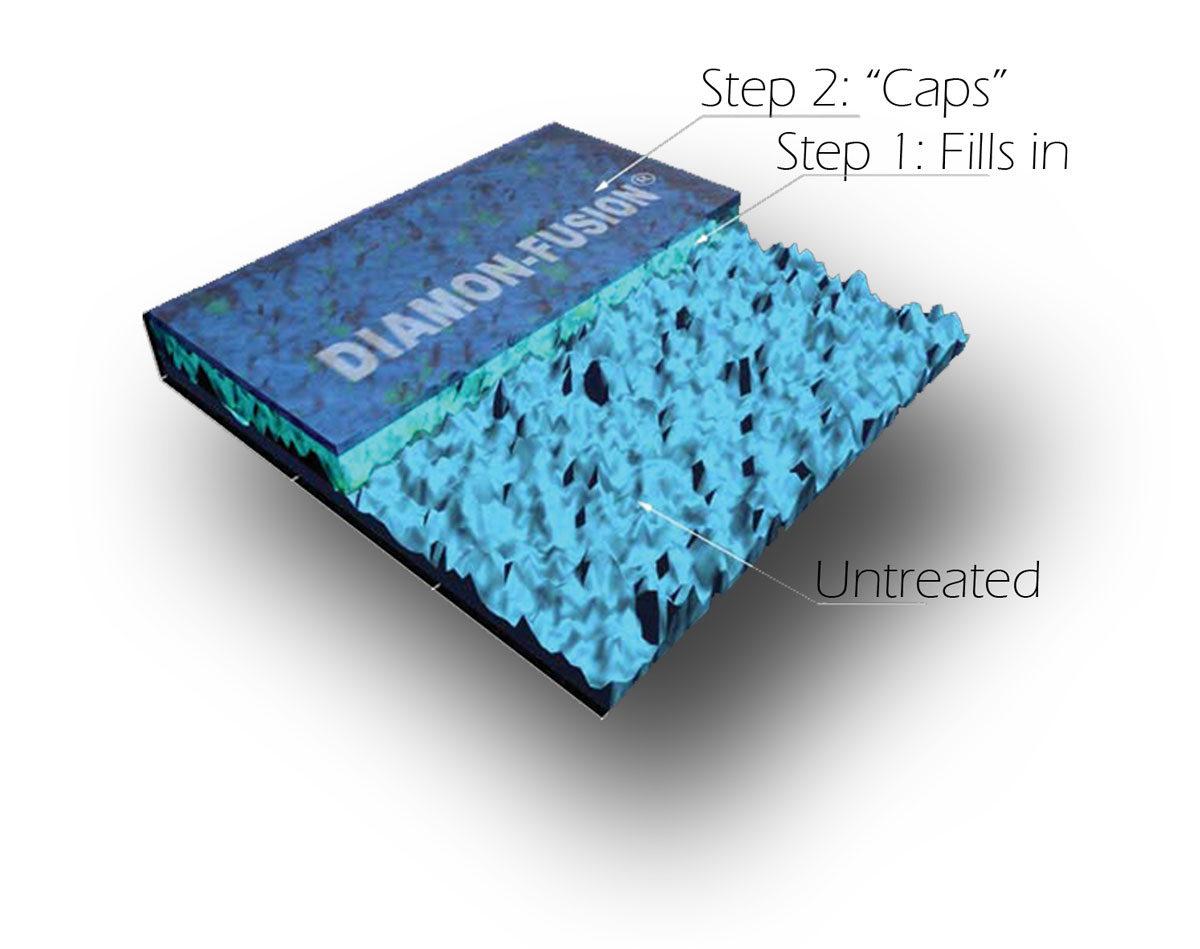 Diamon-Fusion® is a patented 2-stage nano technology that is specifically engineered to protect silica-based surfaces like shower doors, windows, windshields, granite counter tops, glass tables, porcelain and glass sinks, porcelain tile, toilets, pool tile, solar panels and frosted glass from damage caused by hard water stains, scratching, chipping and oily or organic contamination, just to name a few. Its low-maintenance properties are know around the world as the most cost effective protective coating of its kind.
Brite & Clean™ is the longest operating Certified Dealer and on-site installer of the Diamon-Fusion® patented low-maintenance coating. Our company's founder, Tim Bloom, helped develop the mobile applications of the Diamon-Fusion® process with his invention of the Mobile Field Cover, or the "Bloom" as it was called among original applicators and DFI licensees.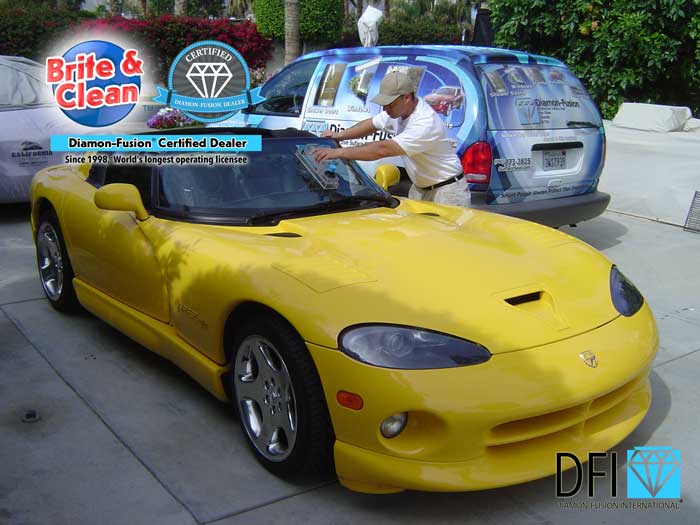 With over 30 years of hard water stain removal experience and 20+ years of Diamon-Fusion® on-site applications, Brite & Clean™ is well able to help you eliminate your hard water stain issues at your property and supply a low-maintenance technology to help reduce maintenance times and expenses.
DFI invented it, patented it, and then reinvented it again...(or at least Adam did)
Diamon-Fusion® is the brain-child of inventor and CEO of Diamon-Fusion International, Adam Zax. Beginning with his development of the FuseCube™ that transformed cost-effective hydrophobic coatings, to his mind-blowing new FuseRocket™ that accelerates the fastest manufacturing coating process on the planet, Diamon-Fusion International has proven itself as the world's leader in coatings, with Adam or DFI having no plans to stop innovating any time soon.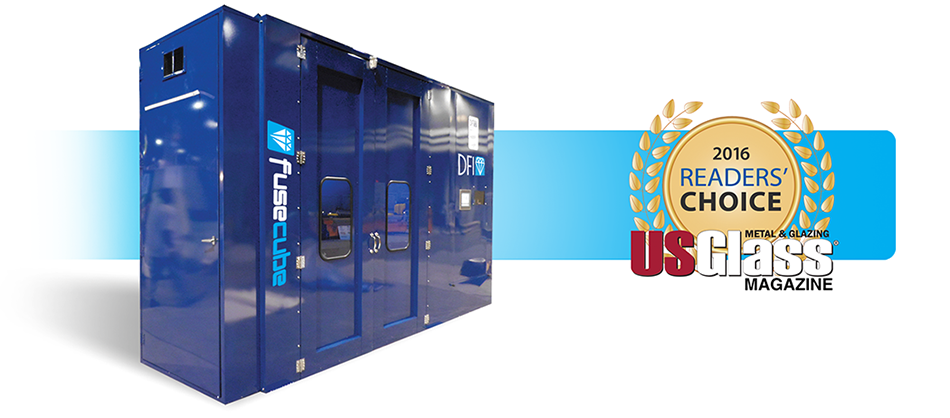 The FuseCube™ is in use around the world by manufacturers and fabricators to apply cost effective coatings at the factory for customers that order thier new shower doors or windows ahead of time, with the coating already on it when it arrives at their home for installation.
The FuseRocket™ is the only, fully-automated horizontal CVD coating machine engineered and optimized for glass fabricators that streamlines the application of the Diamon-Fusion® protective coating. The FuseRocket™ instantly coats both sides of the glass without stopping or slowing down production times and has been specifically designed to fit at the end of any tempering furnace for a seamless transition for manufacturers. This process is intended for larger manufactureres and will help consumers find more shower glass available for purchase with the Diamon-Fusion® coating already a part of the glass
Missed getting Diamon-Fusion® on your new shower doors?
Don't worry...we can apply it ON-SITE for you! (and even remove any hard water stains first)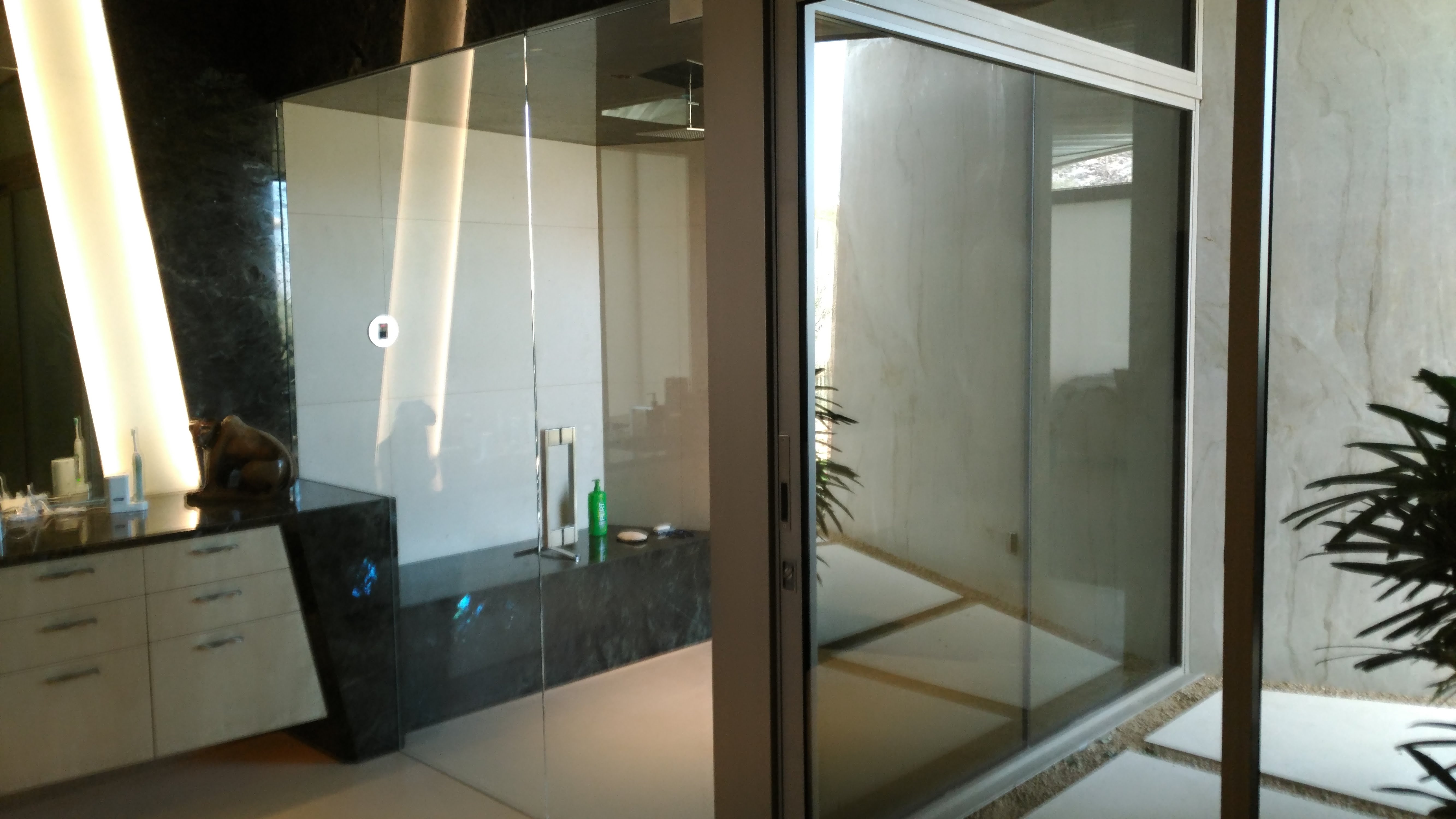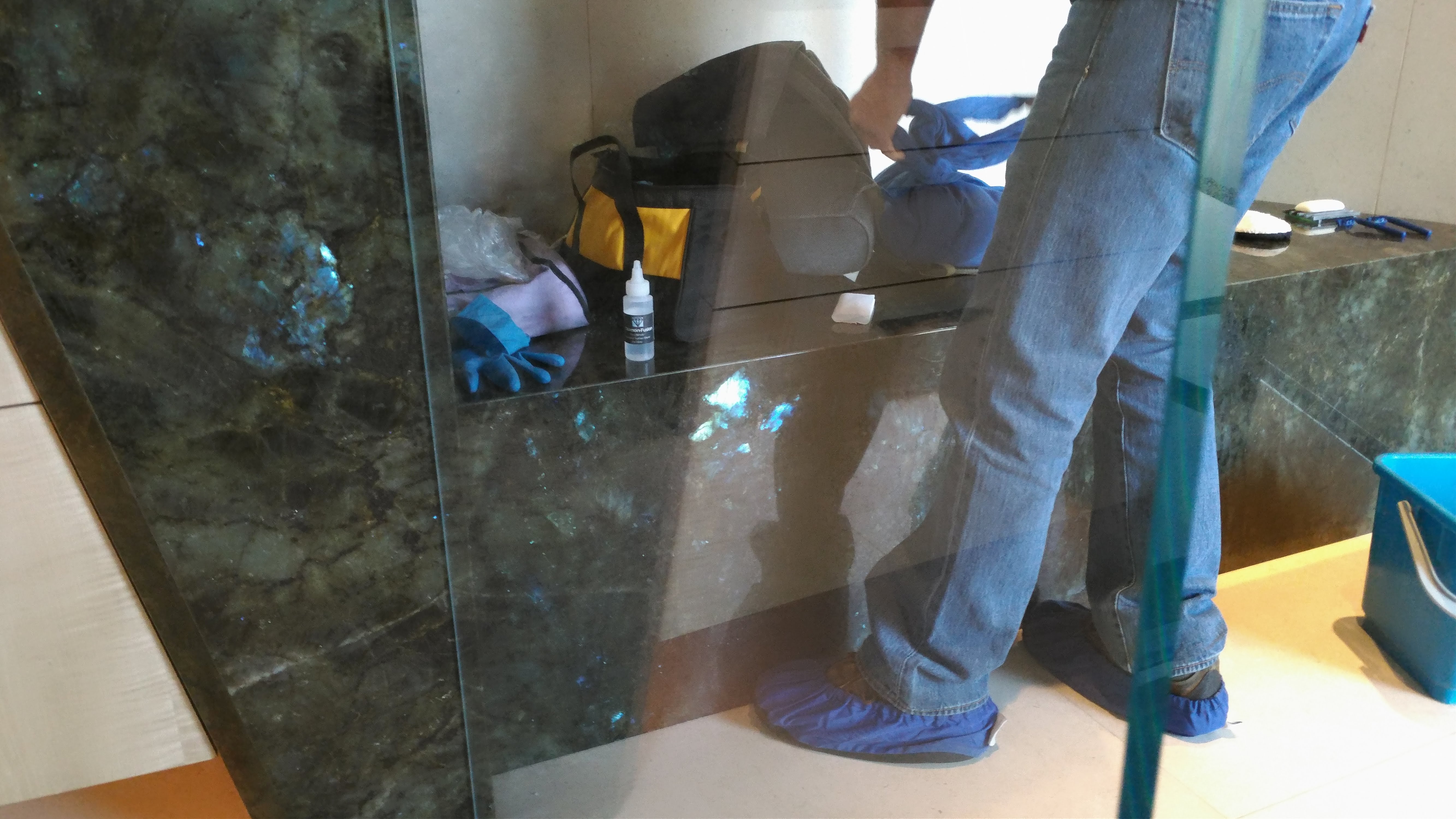 Brite & Clean™ utilizes the DFI Hand Applied Method for on-site applications like shower doors, sinks, toilets, windows and more. On-site treatments offer a cost-effective way to reduce maintenance time, effort and chemicals ordinarilly needed to keep up with the regular maintenance in home's and building's bathrooms and kitchens.